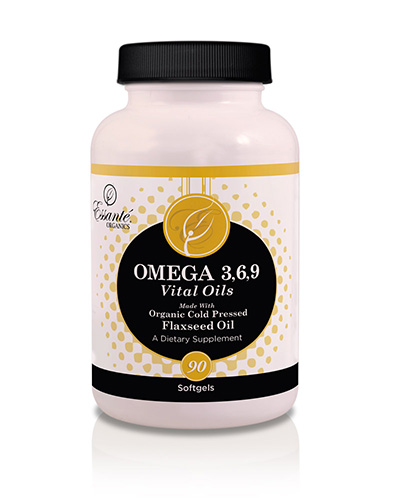 www.EssanteOrganics.com/Puretemple Where ingredients are plant-based, certified organic and wild-crafted.
Many folks, as I once believed, think eating sushi and fish in general, to be a healthy thing.  My vet keeps trying to cajole me into providing fish oil to my dog, for the omegas and joint lubrication.  As a plant-based lifestyle coach, I seek out and market green, pure,  eco and animal-friendly companies because Jesus Palomino there is a ton of crud out there to choose from and I know we can our omegas in other far healthier (and kinder) ways.  While we need Omega 3s, there are a few compelling reasons to leave fish off your list.  First, we have polluted the waters. All fish now contain plastics, pharmaceutical drugs, mercury and other harmful contaminants.  Farmed fish is no better with the over-crowding and GMO laden feed pumped with antibiotics to keep these stressed and crowded fish alive.  Lipid Peroxide is the oxidative degradation of lipids, causing damage to the cell membrane because free radicals steal electrons from the lipids in cell membranes.   Fish oils exposed to air become a poison. The fish lobbyists want to sell you omega 3 but it's toxic. When fish die out of the water, the oxygen immediately makes the oils rancid. Fish do not stink when alive, but immediatly after begin the 'fishy' smell.  I keep fish and know it well.  The body is designed to produce essential nutrients like EPA and DHA from whole foods.  Next, we have over-consumed them.  There are other fish, whales, seals and polar bears starving and not just due to the dwindling sea ice, but because we have overfished the oceans that were once a plentiful bounty.  Fishing is no longer ethical, using crawlers that catch so many fish at one time with dire bycatch consequences.   Greed has corrupted us, and overpopulation, attempting to meet supply with demand has done such an insult to the earth.  And lastly, fish are sentient beings with their own feelings, likes and dislikes, they think and they feel especially the higher up you go.  For example, fish don't need calculators, but I do.  Just a joke.  No, I really do need a calculator, and a notepad to write everything down.
Here are some ways you can get your Omega 3's: Chia Seeds and their sprouts, Hemp Seed and oil, Raspberry seed oil, Flax seed meal and oil, pumpkin seed and oil, primrose oil, walnuts and oil, Fizner Oil, green veggies, most sprouts, green and blue-green algae.  I take Klammath Lake Blue-Green algae not just for this reason, but as a full-on detoxer. Pure Synergy Blue-Green Algae is a good source.
What I like about Essante, and why I am an independent rep for them, is that this company really focuses on pure ingredients.  They have just launched a patented probiotic guaranteed to grow in the gut (the only probiotic guaranteed to do that) and they have great superfoods (Reds, greens) and digestive enzymes which are necessary when eating cooked foods and beneficial for anyone including those on a raw diet.  The more you stress your body, the faster you age.  Give it help.  I have vegan friends who shun all supplements.  At Hippocrates, I confirmed my feelings that in this polluted world, no matter how we eat, we do need some supplements.  Choosing smartly is the key.  The more our world is corrupted, the more we need help and mindfulness.
Essante's Omega (3,5&9) is organic flax seed.  This is cold pressed, unrefined.  This means you are getting quality ingredients that are not adulterated by GMOs (Genetically Modified Organisms) or any pesticides.   When doing your own comparison, note that the bottle is 90 capsules and the suggested dose is 3 times per day.  Clicking on the link above, selecting PH Nutrition, Supplements and Powders, will get you a lot more detail but for those who care about this (I do) the capsules are gelatin.  The company is slowly going vegan with their capsules and as I type this, that may have changed by the time you order.  Still, something to be aware of.  You can always poke a needle through and squeeze the goodness out onto a salad etc.  Each soft gel has 1g of healthy vital fat.  There is no heat in the processing and no metals.  It may surprise you but there is Mercury in our shots when we go to the doctor and also in a lot of our supplements.  None here my friends!  No preservatives, no funk.  No junk no funk. This is a US made product, not outsourced to Asia where regulation stinks and you get sub par quality.  (See my blog about Canine Kidney).  Like the next omega I will show you, Essante is also 3rd party certified.  This means they are woke enough to make something of value and prove this by engaging a 3rd party to confirm the quality.

Natures Way is also a great brand.  This omega uses algae and not flax seed. I love that the capsule is vegan, they are 3rd party tested and that it's a plant based omega.  The price is great too.  That stated it is not organic as Essante is and does not confirm exactly how it is processed so I cannot confirm it is cold pressed which is important for retaining value in the product.  My thinking here is that if it were cold pressed, that would be shouted to the moon and back.  So….you get what you pay for, but this is a decent product.
So I had a cat, Flat Faced Ian, who shunned fish.  Now I believe she knew something I didn't at the time.  I had to research stuff and got her on flaxseed because her tiny being went into congestive heart failure one day and was diagnosed with Advanced HCM.  I broke open capsules and gave her hawthorn berry and stuck needles through my flaxseed gel caps to add to her food.  We were told we had, at best, 3-6 months with her.  Years later, I took her to the vet for a checkup and they asked 'shouldn't she be dead?' followed by 'Why haven't you brought her in up until now?'  I figured if she was dying in a few months, I was going to enjoy her, not stress her out with vet visits and next, try to do all that I could to keep her going longer in a natural way.  10 years later she was put to sleep due to a mass in her tummy that was blocking the exit.   Flaxseed and love kept that cat going.   In the end, though, we all meet it, don't we? But the point is that we enjoy quality of life in the meantime.  And I am such a woosie I hope there is a rapture prior to my demise so that I can just perhaps be beamed up.  Cheers, all!  Feel free to post what you ended up purchasing and how the products worked for you as this helps others and that is why all of us are here. ♥