Providing canine rehabilitative massage, lifestyle detox supplements & wellness products for pets & their people.
Suzanne O'Brien Ph: 214-334-8517 H: M-F 9 am to 3 pm – We are located just down from the Dallas Arboretum off Lakeland Blvd. We also offer Therapy Tools and Holistic Supplements, CBD, you may shop for here, online!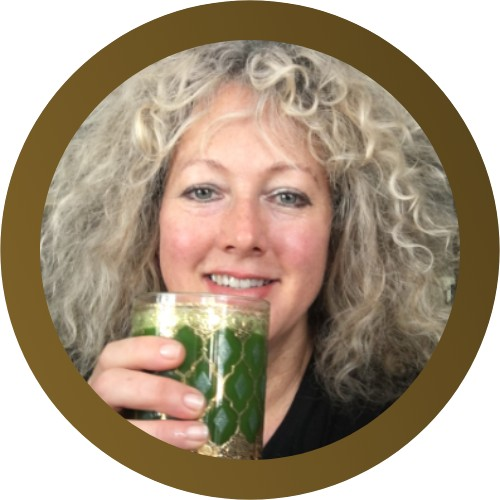 Don't have time to read? Check out my video by clicking here.
Buy a cute T-Shirt, help heal a Doggo!
Help Us Grow with a review! Kindly take a few moments to share your experience on Google, also with your vet, friends & social media, so we can help more animal companions & their people!
Helping People and Dogs in Pain regain balance, mobility, and vitality! Movement is Life. Food & environment (lifestyle) can be the most potent, safe form of healing medicine OR the slowest, deadliest form of poison.
NEW CLIENTS – Please download and complete the New Patient form and bring it to your first appointment. CMFT-PureTemple-New-Patient-Form DOWNLOAD by clicking. Due to limited availability, first-time clients will be asked to pre-pay for their first session.
SERVICES: I specialize in Multi-Modality Canine bodywork tailored to your animal companions' needs. Over time, the work I do is cumulative and works to alleviate pain, rebalance the body, stack the bones correctly, and increase mobility. Therapy generally includes aromatherapy using wild-crafted and organic Essential Oils, Light Therapy Devices (PBM), PEMF, Reiki, Sound Healing, Vibration, acupressure, laser acupuncture, and various massage techniques.

Food is medicine! How we live affects our longevity and our life quality. For those interested in taking a more holistic approach to vitality, for themselves and their fur kid, I offer canine nutrition guidance and lifestyle Detox that includes organic holistic superfood supplements for pets and their people.
OFFERINGS: Animal Companions – Dr. Harvey's food, Herbal supplements, Digestive Enzymes, bone and joint supplements, Elder/Senior supplements, CBD balms & oil, Florals, Phytoplankton, (superfoods).
OFFERINGS: Human Animals – Alkalizing Greens, Antioxidant Reds supplements, phytoplankton, (Superfoods) Organic & wild-crafted skincare, Homecare, Personal Care. Additionally, I coach & sell at-home therapy tools to help you and your animal companion feel and function better, and recover faster from injuries, arthritis & surgeries.

RATES – We are primarily a cold hard cash-based practice due to recent cyber fraud. Therefore, cash is greatly appreciated rather than Venmo, Zelle, Cards, etc.
Phone Consults – $45.00 – Great for out-of-area clients looking for nutritional or at-home therapy tool guidance, calls are 20 minutes.
Animal Massage – $95 – per therapy session. Rather than charge per modality used, I provide one flat rate. Your payment includes any & all modalities, such as PBM (cold laser or LED), Reiki, acupressure, florals, and aromatherapy, used in the session so you can relax along with your animal companion. ♥
Each session is tailored to the individual dog (or cat). A session is typically between 30-45 minutes with the first session usually taking a bit longer.
Fur kids with chronic conditions typically see me on a twice-weekly or once-weekly basis, until they are at a point of improved stability. FYI, Most dogs require 4-6 weekly sessions to begin seeing progress and get to a point of stability/balance where we can assess for a maintenance plan.

♥♥♥Cancellation Policy ♥♥♥ Please provide at least 48 hours notice of cancellation to avoid being charged for the session time. Cancellations affect my ability to fully book my time so I may continue doing this work and and hold to my very reasonable pricing. ♥♥♥

Why Do You Charge a Cancellation Fee? The ramp-up of late/last-minute cancellations affects my ability to help more dogs in need.
Scheduling with practitioners to utilize their specialized training and skills means that their time has been purchased and blocked out specifically for you and your animal companion. There isn't a 'Plan B customer' in case you don't show up.
Availability is limited. Your session (my time & expertise) is reserved for you & your fur kiddo. Missed appointments impact our business as it's impossible to fill a sudden vacancy, leaving empty spots where we could have potentially helped another animal companion in pain. ♥♥♥
Refund Policy – We are not a big box store. Most product sales are online, so clients may work directly with our very reputable vendors. As a 'high-end value shopper,' I research everything I market to ensure quality and value. Therapy sessions are non-refundable. If you are unhappy with a purchase, please bring that to my attention so we can work together. Thank you. ♥

See My Training!
Member of IAAMB/ACWT – Certified Animal Massage Therapist trained in the following Modalities:
CMFT (Canine Myo-Manipulative Functional Therapy, Acupressure & Laser Acupuncture, Reiki Master, T Touch, Craniosacral Therapy, ANMR – Neuro-Myofascial Release, Kinesiology Taping, Aromatherapy, Florals, PBM/Cold Light, Vibration & Sound Therapy

Bodywork here is such a great value! With many veterinary offices charging $75.00+ for a few minutes of laser along with assessment charges and additional charges per therapy, PureTemple therapy sessions provide quality hands-on time with the animal, including various massage & therapeutic modalities including vibration and light therapy, tailored to your fur child that really makes a healing difference in your pet.

Healing Expectations – Your pup will most likely need a few weekly (or twice weekly) sessions, not just one appointment. Therapy is not a magic pill. If you have ever recovered from an injury, that required chiropractic work, acupuncture, massage, or physical therapy, how long did it take for you to begin to feel and function better? In most cases, just like with any therapy you may have gone through yourself, results are individual, cumulative over time, and require you to adhere to the treatment plan suggested. Although this does happen, it is rare to have a situation where one session results in a 100% cure. Many people find me after their pet has been in pain and imbalance a long time and may have also gone to other places and not found relief. I understand the time, expense, and frustration involved in this but ask that you come prepared to allow this therapy to work. It is common for me to see patients twice a week, or weekly for several sessions (typically 4-5 treatments) to get to a place of healing, improvement, and stability that we can then build on with a maintenance plan.
Better Doesn't Mean Stop Treatment! I have folks who bring their dog once and already the spine is no longer as roached, they feel better so the dog begins playing again with toys or is otherwise showing joy. The pet parent can sometimes interpret this as 'Oh, great, we are done with therapy!' They speak in their language and are telling you "thank you!" They DO feel much better but this doesn't mean they are 100% and ready to stop treatments. Please adhere to the treatment plan and derive full benefits for you and your pup! ♥ Whether the imbalance is sudden (acute) or chronic conditions, those situations where the dog has been limping, stutter walking, moving with a hunched or roached spine, or what have you for months or even years, allow time for the treatments to create a space for wellness. Older dogs and those with arthritis, hip dysplasia, spinal trauma, or other longer-term complaints may require weekly or bi-weekly therapy for some time to regain mobility before migrating to a maintenance plan and there are elders who see me regularly and need that tune-up to keep them going! Obviously, anything broken, or torn most likely requires surgery. So far, every individual who's followed the treatment plan provided has seen great improvements in their beastie & is off all pain medication. Still, we must honor each animal as an individual, consider the condition, and then honor the healing process. I wish everyone the healing they wish for but also the grace and patience to receive it.
Vitality begins with our lifestyle choices. How we live affects our entire family, including our fur kids. Trained in Functional Medicine through Hippocrates Health Institute, and certified in animal massage & nutrition through Holistic Animal Studies, we provide canine therapy, nutritional/supplement guidance & offer wellness products & tools to empower people & their fur kids. From clean, organic personal care products to mobility tools, and supplements & CBD that can help the entire family. Not to be missed is our Dr. Harvey's holistic food and accessories for the four-leggeds in your life. ♥ Just like MDs, veterinarians are not taught nutrition in vet school. Like me, they must take additional studies to provide nutritional assistance. If you are seeking quality meals for your furkid, in addition to excellent therapeutic animal massage, & at home therapy tools, you will find great information here!
Share us WIth Your Vet! – DFW is growing in holistic awareness & Pet Parents are seeking these therapies out! Best life quality is achieved with a complimentary mix of holistic and allopathic wellness. Sharing your story and experience helps grow awareness within the veterinary community. By sharing us, you are helping other pet parents and literally save animals by giving your veterinarian a place they can refer their clients to so that together, we can be wellness partners, providing every pet with the best care plan.
For veterinarians in the DFW market who are unfamiliar with small animal therapy, we're happy to work with and partner with you and share what we offer. For those needing veterinary recommendations, please see my 'recommended' page for veterinarians I work with who can also get your veterinary form signed as well.
 BALANCE YOU – LIFESTYLE DETOX PRODUCTS FOR PEOPLE – BE RESILIENT!  How we live affects our entire family. Trained in Functional Medicine through Hippocrates, I offer beautiful clean personal care, skincare,  superfoods supplements, CBD, PEMF, Vibration Therapy Plates, and home care to help you, the two-legged huuuman, detox your lifestyle and grow in resilience too!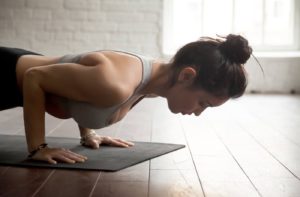 The average person puts on 200 toxins by 9 am. I took my primary Functional Medicine (human) training with the Hippocrates Health Institute.