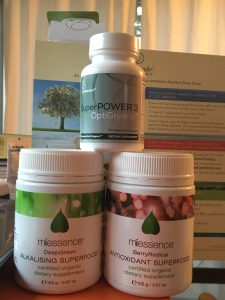 Much of what we pay extra for today, was de rigueur in the 50's.  Today it's about speeding things up, playing with genetics and making as much money as possible at the expense of everything else.  Most of us make a living selling or supporting something, some product or company.  I do so as a marketer of Cleaner greener, eco and animal-friendly products, those that I market directly(site links below) and those that I market for others such as Amazon and CWG water purification.  (see my water purification article)  I take what I do seriously because there's a ton of misinformation out there.  I do want to make money, but not at the expense of being disingenuous.
GMO's  – These are Genetically Modified Organisms, kicked off by Monsanto to sell their Glyphosate laden Round-Up product and put a patent on God and do it one better as if we could ever one-up God. In fact, those of us who despise Monsanto and what they are doing call it God Move Over.  GMOs for short, these organisms, seeds/plants (and now insects and animals, no not kidding)  are engineered to resist death when the crop is sprayed with herbicide. The catch phrase is 'Roundup Ready'.  This causes cancer-promoting hormones in the milk of non-organic cows which are fed GMO food, also laced with antibiotics to mitigate disease from the unhappy overcrowded never see sunshine separated at birth from their babies, dairy cows which are  kept continuously pregnant and also fed 'enriched feed' which consists of GMOs and dead cows, cats, dogs etc, everything that gets rendered for its last bit of usefulness. This is how Mad Cow got started, people!  Cows, um…don't eat other cows.  They sure don't willingly and knowingly.  When sheep and cows began being fed dead members of their tribe to save money, this is what happened.  But I digress….
Chemicals From Hell – 1/3rd of Monsanto's revenue is based on Roundup. 300 million lbs of this poison is sprayed annually on crops in the US. RoundUp was declared a human carcinogen by the Royal health Organisation March 2016.  Some countries and jurisdictions are abandoning it, including stores but we have a serious problem here. There are now round up resistant weeds or superweeds. Roundup is also sprayed as a ripening agent for such produce as grapes, potatoes, wheat, barley, lentils & rye. Roundup is stored and absorbed into the crop which is completely unsafe! There are over 30 diseases that match a curve of when GMOs took hold.   And my neighbour got an earful outside spraying this crap on his lawn as he, a stage 4 cancer survivor, explained to me he cannot afford organic food and boy, this stuff works fast.  Yes, and it poisons our water, causes leaky gut and genetic mutations and superweeds, please neighbour just cease!  We are mostly bacteria. 10x more bacteria than cells in our body. Roundup ready plants kill gut bacteria and chelate all our minerals so we and our animals that eat GMOs are weak.  So what happens here is that Roundup is sprayed to kill everything off.  To keep the plants we want to grow alive, plants are genetically engineered to contain  BT Toxin (Bacillus Thuringiensis) in abundance.  BT Toxin is 1000 times more toxic than the spray.  How Roundup works, is that it blocks the shikimate pathway in plants but it also affects us, killing off good gut bacteria and messes up our signals that we are full. This toxin is an insecticide that breaks open the cell walls of the insect's stomach.  They tell us that somehow this crap is safe for us humans and I call BS on that.  Rather, it causes Leaky Gut,  autoimmune disorders, Leukaemia, Parkinsons, heart disease, It can create allergies to, say, peanuts or some other harmless substance as well. Glyphosate  Is toxic to the mitochondria. Disrupts cytochrome, p450 (CYP) enzymes, promotes cancer cells, is an endocrine disruptor, promotes birth defects, produces formaldehyde.
I think I just beat up GMOs enough for the next, oh, five minutes, so let's move on to natural and Wild Crafted stuff, shall we?
Firstly we all must read our labels, shop with reputable companies and understand that labels can be misleading.  There's a ton of greenwashing out there.  Companies know that people prefer to get something animal and planet friendly and market accordingly.
Wildcrafted means the plant was picked out in the wilds, found in nature not planted by or managed by humans.   A benefit to wildcrafted is typically hardy plants, not genetically modified, full of nutrients in soils not tampered with by humans. Something wildcrafted has not been purposely sprayed with any pesticides so generally, you are safe there.
Pesticides – You want to avoid pesticides because not all of it washes off or out, both in our clothing or in our produce.  Sometimes the pesticide can seep into the fruit of a plant as well and lastly, you want to avoid pesticides because of what they do to our environment, our earth.
Natural – This word can mean many things and be very misguiding.  To get to the bottom of what the word natural means to a particular company, you have to go back to that company and ask.  Companies stamp a product natural to entice customers to buy.  In our minds, we believe natural to mean the ingredient was found and then used in its natural state, no chemical or synthetics added. This may not be true and it absolutely does not mean it is pesticide free.
Supplements – Synthetic or Plant-Based?   I believe it is important with supplements, to avoid synthetic ones and always go plant-based.  Per my training with Hippocrates Health Institute, Leukocytes will only eat food, not chemicals.  The body can be tricked to a point, but at the cell level, it will not be as effective for you.  You can test this doing a Spectra Cell analysis which is a great tool to see what you are deficient in.
In the case of synthetics, the argument here is that, rather than out in nature, the dose can be regulated and the very same from one batch to another.  But per Hippocrates, this means if you take a chemical vitamin C, for example, your blood will probably see it, but that DOES NOT mean your cells have it! Your immune system fights chemical supplements. Chemically derived nutrients do activate biomechanical stimuli which at first give the impression that the synthetics build our health too, but they do not provide the positive body chemistry changes at the cellular level. What is not in the cells ultimately doesn't matter. 80% of these synth supplements come from big pharma.
Why Go Organic?  –  Firstly, anything organic is automatically free of GMOs and pesticide use.  It's even better to see GMO free and Certified Organic on the label!  Typically, an organic product is higher in nutrition and quality.  The quality is going to vary based upon soil quality, travel time and any downstream processing.  Some farmers augment their organic soils to be nutrient dense and others may not be as passionate about that. You will have variances per crop.
I personally try to market and buy for my family only wildcrafted and organic.  Again, you still need to have confidence in the company you are buying from and monitor how you feel when using their products vs another, but when a company goes through the trouble to certify their ingredients as organic, that is a huge statement for that company to make and it also entails legal issues if that claim is false.  This is exactly why I shop organic and sell organic products for skin, home and body.  I believe strongly that in a very polluted world, this provides me and my clients, assurances of getting a better, safer potent and pure product.  I hear of companies that say they don't want to pass the costs of certifying themselves organic onto their customers, that they actually do things a level above and beyond the USDA guidelines etc.  Color me skeptical.
The following rules are applied when the USDA approves a product to use their seal:
100% organic – This means that product must contain 100% USDA certified ingredients (excluding water & salt), with no non-organic ingredients, and that their processing methods employed must be 100% USDA certified organic.
Organic –  This means that this product must contain a minimum of 95% organic ingredients (excluding water & salt). So only a maximum of 5% can be non-organic.
Made With Organic Ingredients – This product must contain at least 70% organic ingredients (excluding water & salt). With 30% of the ingredients being non-organic, the company is not allowed legally to display the USDA certified organic seal.
When you buy organic this means the manufacturer takes pride in their stewardship and product enough to jump through the necessary hoops to put certification on their label.  Many companies, such as the ones I rep personally for, go a step farther with 3rd party certifications too.  This may not mean that a non-certified essential oil or what have you is bad.  It does mean, however, that I won't be buying it and I also won't, without a caveat, be trying to sell it to you.  ♥
Here are the links to the companies I rep for.  Feel free to shop but if you are passionate about the planet, animals and helping people detox, feel free to join me!  Reach out with any questions. Also, see my blog about how each business works more in-depth.
EssanteOrganics.com  Organic and Plant-Based Line Coconut water-based
Miessence  – Organic and Plant-Based Line that is Aloe Vera Based
https://op.hippocratesinst.org/moreinfo/static/34   For the free syllabus Online Life Transformation!  This was the last training I took, a life changer.
 Additional Reading:


More info on going Organic:  https://www.organic-center.org/organic-fact-sheets/top-12-reasons-to-go-organic/