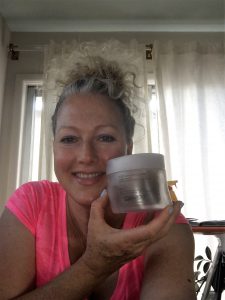 Scrubbing the body helps you detox through the largest organ of the body; your skin.  You take in vitamin D from the sun and absorb what you put on your skin.  When you sweat, you eschew toxins and cleans the body.  Dry brushing is terrific before the bath to prep the skin (as well as hit hard to reach spots on the back for example).  I did some serious sun damage so I have been doing peels and scrubs for 20 years now.  Because organic and natural safe non toxic products are a big biological impact, you will only see things of that nature here.
Firstly, as I note in my about me page, I am a Plant-Based Lifestyle Consultant.  Dovetailing with that, I rep for Miessence, an all organic skin, home and body care line.  The link is below and I am available for any suggestions or questions you have.  There are great scrubs available in the
DRY BRUSHING – Helps flush the skin, bring new blood to the surface and is perfect right before a nice detoxing soak.  This brush, the Bemodst Dry Skin Body Brush,  is the same that I use at home, with natural wood and bristles that feel nice and tingly on the skin. It comes with a handle to reach the back and is a terrific price.
After your dry brushing, you are ready for the next step, scrubbing on damp skin.
There is a great scrub available in the miessence product line and the stuff ships super fast!  But I also use Giovanni and other organic products too so I want to share those with you here so you can make decisions about what floats your boat. https://www.miessence.com/puretemple/en/category/1/skincare
Darling Salt Glow is an eco-conscious body scrub made from environment-saving salt sourced from the troubled Murray-Darling Basin in Australia.  Before you say you don't care, remember, we are all one, all connected.  🙂  Blended with deeply moisturizing coconut oil, clove and citrus, it's especially perfect for fall and winter time when you want to feel a bit more nurtured and toasty.  You can get the Darling Salt Glow in a nice 3 pack for $124.00, but there are also discounts applied (and free shipping) based upon your spend level.  You can see that prior to solidifying your check out and make any changes. The line has very good tinted moisturizers with SPF and mascara as well as other stuff I use daily but that is another topic.
First up from Amazon (I adore Amazon, you can buy almost anything) is First Botany Arabica Coffee Scrub which not only has that cup o joe wake me up delightfully aroma, but has been voted 'Best Acne, Anti Cellulite and Stretch Mark treatment, Spider Vein Therapy for Varicose Veins & Eczema' and I have no argument for all that.
If you are more of a cacao person, next up is the ever delightful Giovanni Hot Chocolate Sugar Scrub, which is divine.  Slightly warming and the aroma is intoxicating for those of us who crave dark chocolate.  You can click on the coloured ink to get shopping. I selected the 5 pack but you could buy just one.  The 5 pack is a great price and trust, you will use this stuff up fast…because it is that great.  While I type this, I actually have it on my desk huffing it.  Maybe I have a problem.  No, this stuff just rocks.
Next, also from Giovanni,  is the Giovanni Cool Mint Lemonade which is a salt scrub that is equally intoxicating.  It is aromatherapy with the scent filling the shower.  I live in Dallas, and it gets bloody hot but mainly hot and humid here.  I use this in bulk in the summers. So in other words, all year round.   It's perfect after gardening, getting stuck in traffic, whenever you need a serious chill.  In fact, this stuff is so chilling, I have even had to add hot water into my tub.  Impressively cooling.    I have this product on autoship.
Greenscape Salt Scrub (In any of their scents) gets high marks for both scent and a larger (19.4 oz) size.  The link above gets you Rose and this one here is Greenscape Lavender.
Lastly is the Abra Grapefruit and Juniper scrub.  Juniper is known for its' purifying properties, except apparently when made into gin, which is tasty but not healthy so be careful.  But in the scrub, my friend, you are safe to imbibe.  Who doesn't love the fresh scent of Juniper berries?  (We use the berries in stews and sauces, by the way.)
So with the holidays coming, and with most of us planning to imbibe a wee bit, this is the perfect time to stock up on scrubs to get you glowing!