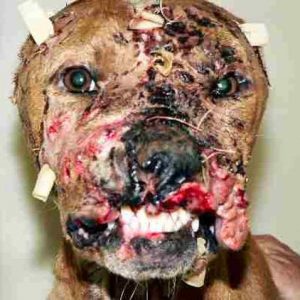 THIS hit my inbox earlier, for MAC Cosmetics among others.  And THIS is exactly why I rep for miessence (https://www.miessence.com/puretemple/en/category/1/skincare).  By the way, MAC states that while they do not do inhouse animal testing, they do so in China, for example.  When a company uses chemicals in their products, there are mandates for testing.
I have TWO primary objectives for becoming an Independent Rep for Miessence. Firstly I believe all the chemicals, toxins, hormone disruptors and anti-freeze (propylene glycol) that is in most skincare, home care and, sadly, in much of our processed foods, are unnecessary, cause cancer, early puberty among a host of other drama.  I firmly believe they contribute enormously to our body burden of toxins, are an awaiting stew of illness waiting to explode within each of us, causing us to die off far sooner and more painfully than we ever should.
And the 2nd reason is for such piteous pictures as the one here.  In the last couple of months, I must have signed hundreds of petitions on animal well being. These poor cats don't use cosmetics and yet are held down forcefully to have chemicals that are bad for them applied to them. 

Let's be honest, if we need to test a product on an animal other than ourselves, something is gravely wrong with that product to begin with! I encourage you to vote with your wallet and buy from reputable, sustainable and health giving companies. 

Miessence is carbon negative, food grade, 100% organic with no chemicals or animal testing ever! The products are great.  Rather than shopping a nice department store where products may have sat for however long on their shelf, these products are made in batches and shipped at order! Other than concocting serums in your own kitchen, which is really a groovy thought but most of us aren't chemists and don't have that kind of time or fridge space, this is one of the very best ways to get truly pure and potent, fresh skin and body care, as well as some great cosmetics.  Their foundation is very nice and has a natural sunblock in it that holds up well in Dallas TX swelter.  🙂   Miessence has a great mascara, some lip colour and everything else is about caring for the skin and body (or home).  I use their alkalizing body tonic in my daily smoothie when I am not growing a batch of wheat grass.  I love the smell of their Biopure Probiotic Household Concentrate.  You add it to water for cleaning.  It has a yummy vanilla scent and I use it with my floor steamer in the water rather than vinegar.  My sister in law will not be without the Face and Neck Serum, which has eliminated her 'Crows Nest' as she calls it.
Anything that comes straight to your door saves time, but getting the products super fast is a joy.  Sure, I could definitely use the cash, but the reason I rep for Miessence is that it is in line with my ethics. Let's save animals, one cat and one lipstick at a time!