Balance Your Dog.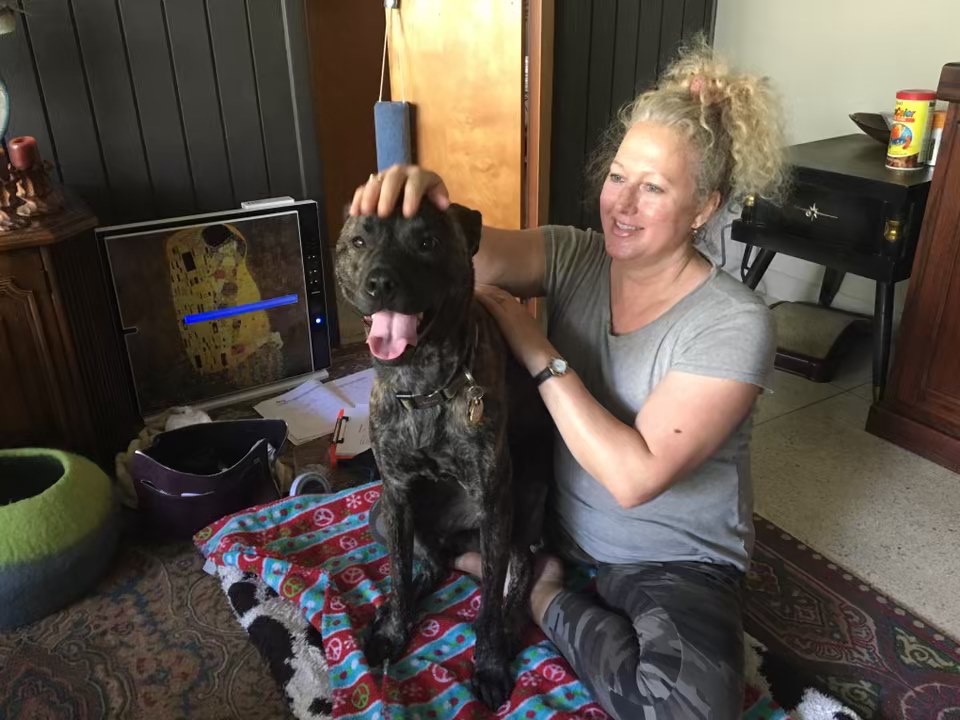 Canine Myo-Manipulative Functional Therapy and Acupressure! For those in the Dallas area, you can schedule your pup for a massage! I schedule appointments for both supportive monthly maintenance (all of us should have a monthly massage) to pre and post sports bodywork to acute and chronic conditions ranging from muscle atrophy, spinal trauma, emotional trauma, and fear to arthritis, neurological and gastrointestinal upsets. Sessions are $65. To schedule or to inquire, call 214-334-8517 or you can email at suzkarmah@aol.com. In the state of Texas, bodywork therapies require a veterinarian's ok. It is a simple form I will provide you to have signed before we begin. ♥
As a certified small animal massage therapist & lifestyle detox coach, my practice incorporates our pets in a holistic approach. We all have physiology that gets overloaded with toxic residue from our environment, from cleaning chemicals to what's in our tap water, the air we breathe and the foods we eat. Where applicable, I can help steer folks towards healthier food and environmental detoxing for their pets too!
Healing always begins with nutrition so I also offer food based (not synthetic) joint and superfood supplements which help feed the body micronutrition to help speed recovery. Click here to order or get further information or call me.
https://www.nuvet.com/50038
HOW DID THIS BEGIN? I had formal plant-based coach training with Hippocrates Health Institute and started this holistic wellness blog. Living with 3 cats and a Doberman, I end up blogging stories about them too. When Rhett suffered spinal trauma last year, he went through weekly rounds of acupuncture, massage and light therapies. Rhett's acupuncturist stated I should massage him regularly throughout the week, prior to his treatments at the clinic. I had no formal training so off to school, I went. My boy went from losing his bark, falling down, not able to go for walks anymore or get up and see who was at the door, or get up into his favorite chair, or get into the car, shaking, scared and hurt to rebounding back to the powerful 100lbs of death and mayhem he is. Just kidding, Rhett is a very friendly and well socialized Doberman, but he does look fierce and does guard our property and is back in full action after one vet suggested MRI and surgery and another proposed ending his life due to lack of quality!
As I watched the miracle of healing unfold in a non-invasive way, and saw how, as I learned my craft, I was able to keep my boy stabilized between the acupuncture appointments, and later, be able to balance him on my own, I knew I had to share this with other pet owners who are looking for a more holistic and non-invasive approach to healing.
In the case of my boy with spinal trauma, this non-invasive holistic approach worked magic. When surgeries are required, massage therapies help speed healing to the injury site as well as calm the animal. I can also work with your vet to customize a bodywork treatment plan based on their findings and recommendations.
LIFESTYLE DETOX COACHING FOR PEOPLE – BE RESILIENT!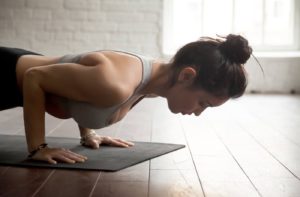 Be balanced: For the human family members, I offer Plant-Based Lifestyle Coaching & boutique curated Organic & wildcrafted Products to help you live your most resilient & abundant life.
As a Plant-Based Lifestyle Consultant, I am available to help with everything from coaching to a virtual walk through the grocery store. If you are new to veganism or wish to explore ways to incorporate a plant-based diet into your lifestyle I can help you with my knowledge of raw plant-based foods and sprouts as well as food combining or we can put together superfoods, enzymes, and probiotics to boost your current diet, whatever it is.
The average person puts on 200 toxins by 9 am. We trust that the world has continued in the same rather pure state it was in in the 1950's and prior but the truth of it is that corporations have spewed toxins into our air, water and soil and continue to damage the earth and all its inhabitants with a continual onslaught of chemicals that nobody has researched their effects coupled with being mixed in the wider world with all the others toxic chemicals out there. After studying all of 2016 with Hippocrates Health Institute, I became passionate about sharing what I know to help everyone gradually detox, from home care products and laundry soap to toothpaste and mascara.
I became an Affiliate and Brand Partner with several organizations to offer the best choices on the market that work effectively, are eco & animal friendly and what I believe offer the best style, selection, potency, price and value for what they do.
Feel free to ask any questions and post comments!